Categories:
Other Brands
Aneta Pajak graces the pages of Harper's Bazaar Australia's September 2017 issue. Posing in a desert setting, the Polish beauty wears statement looks from the fall collections. Photographed by Max Doyle and styled by Naomi Smith, Aneta charms in the designs of Coach, Prada, Alexander McQueen and more. From embroidered gowns to faux fur coats, the blonde shines in each look.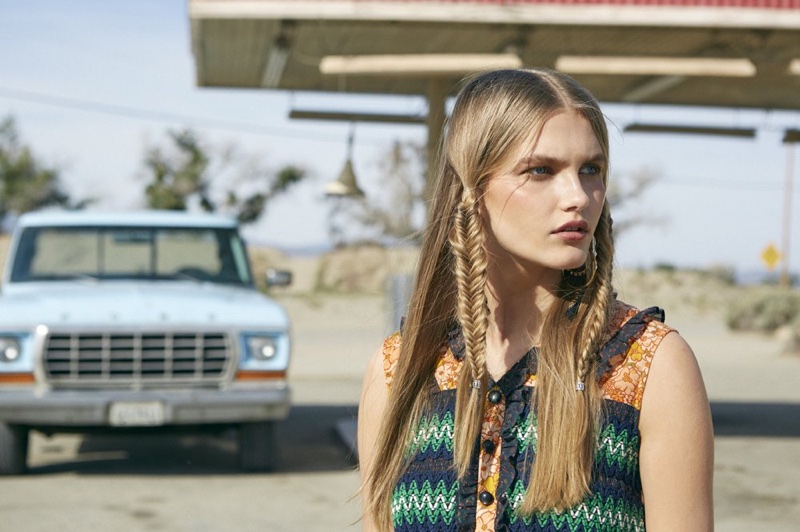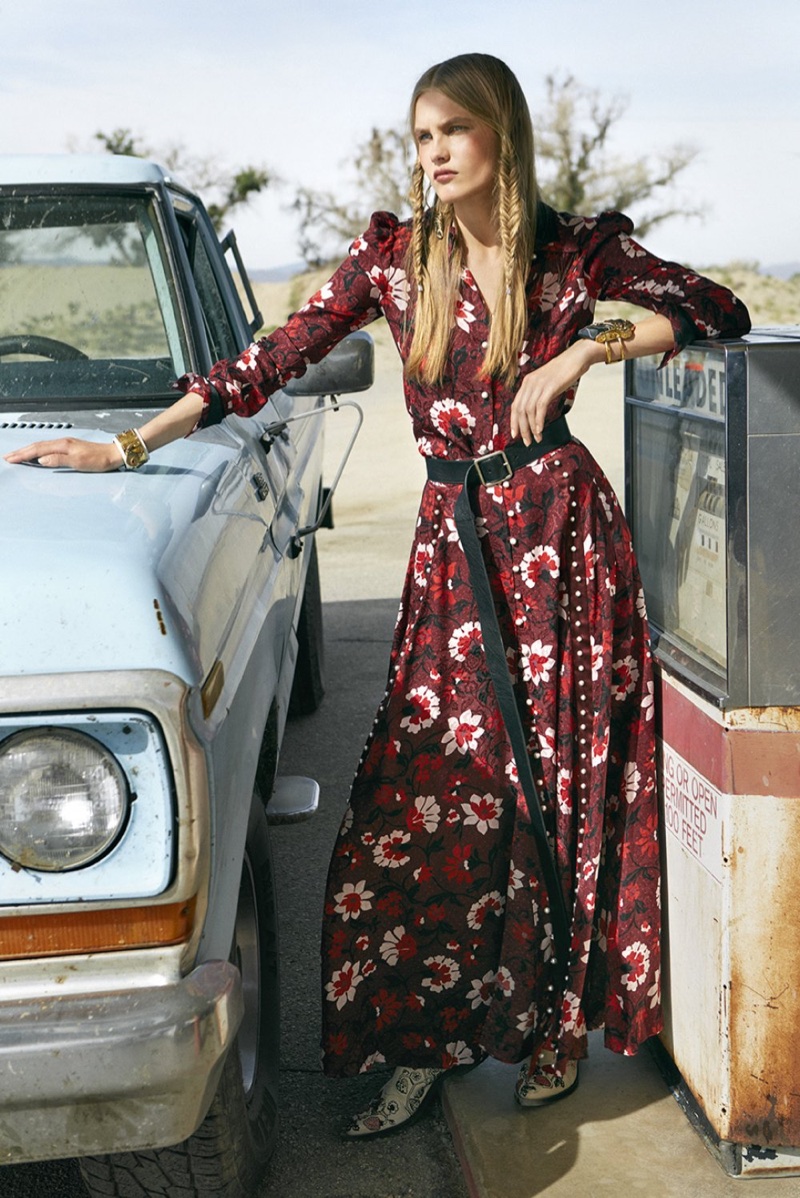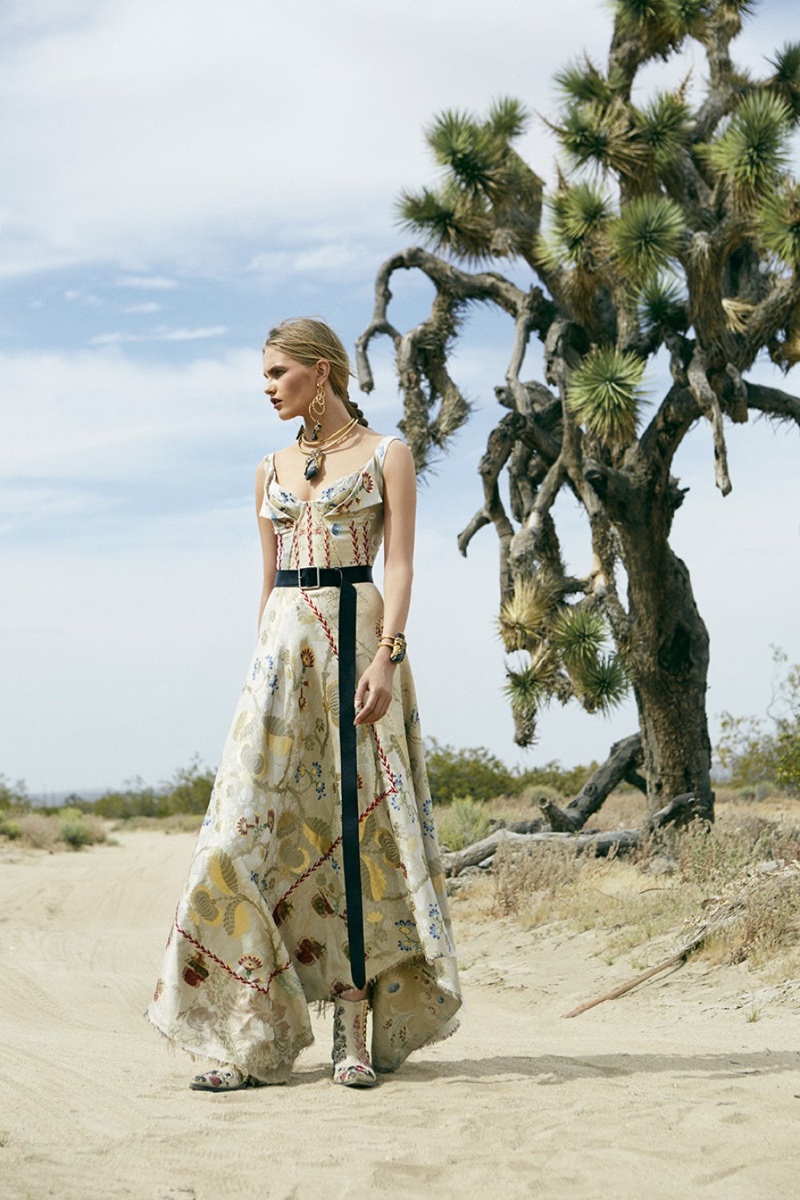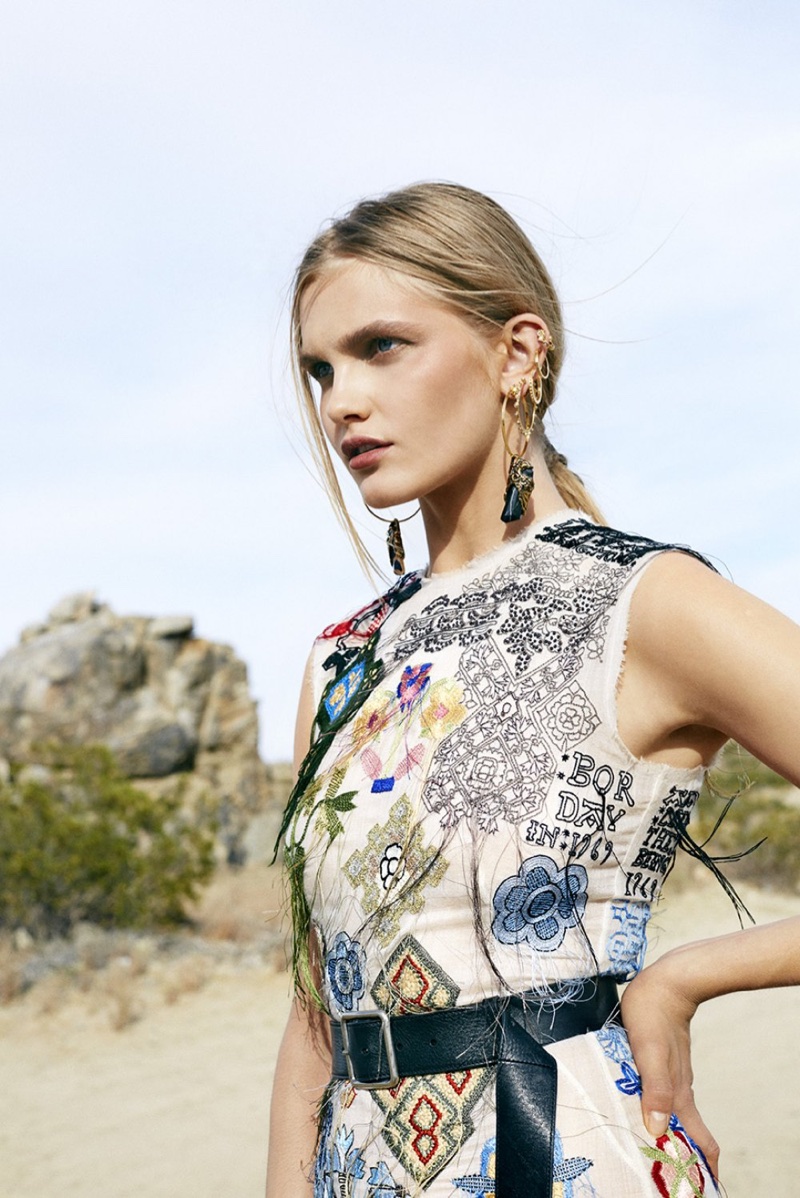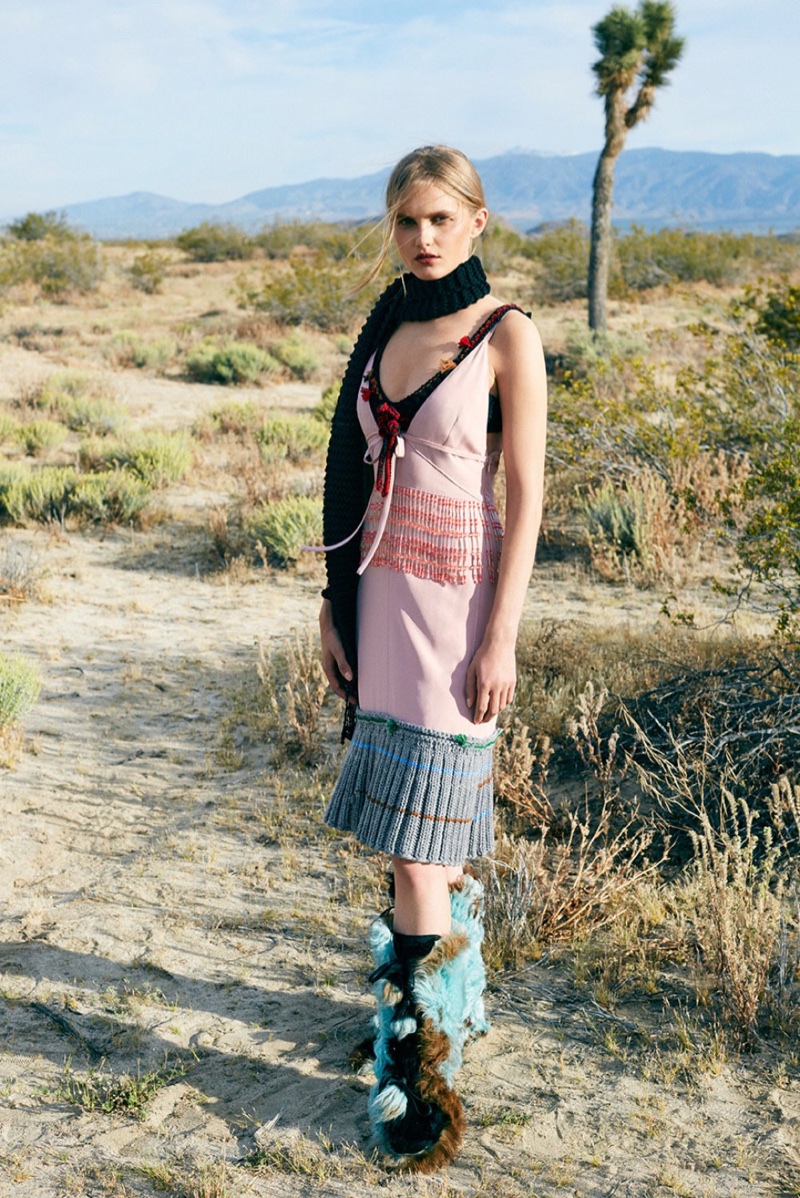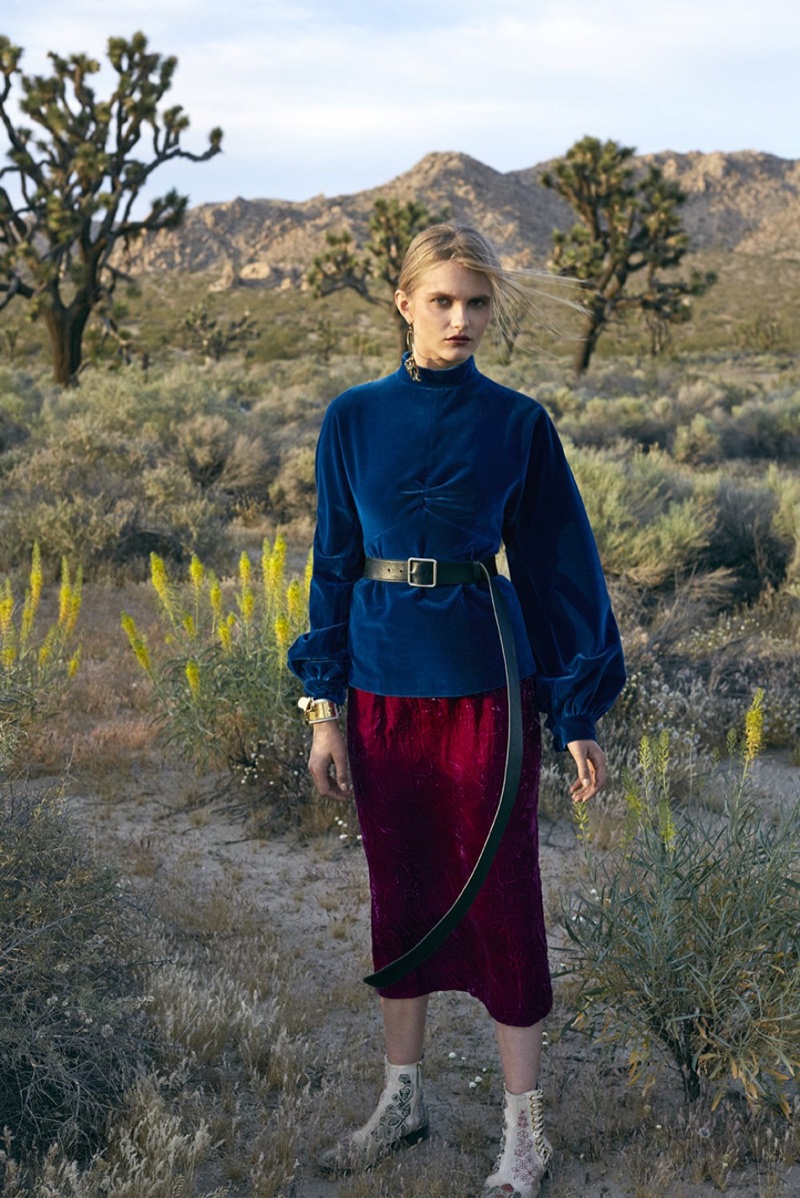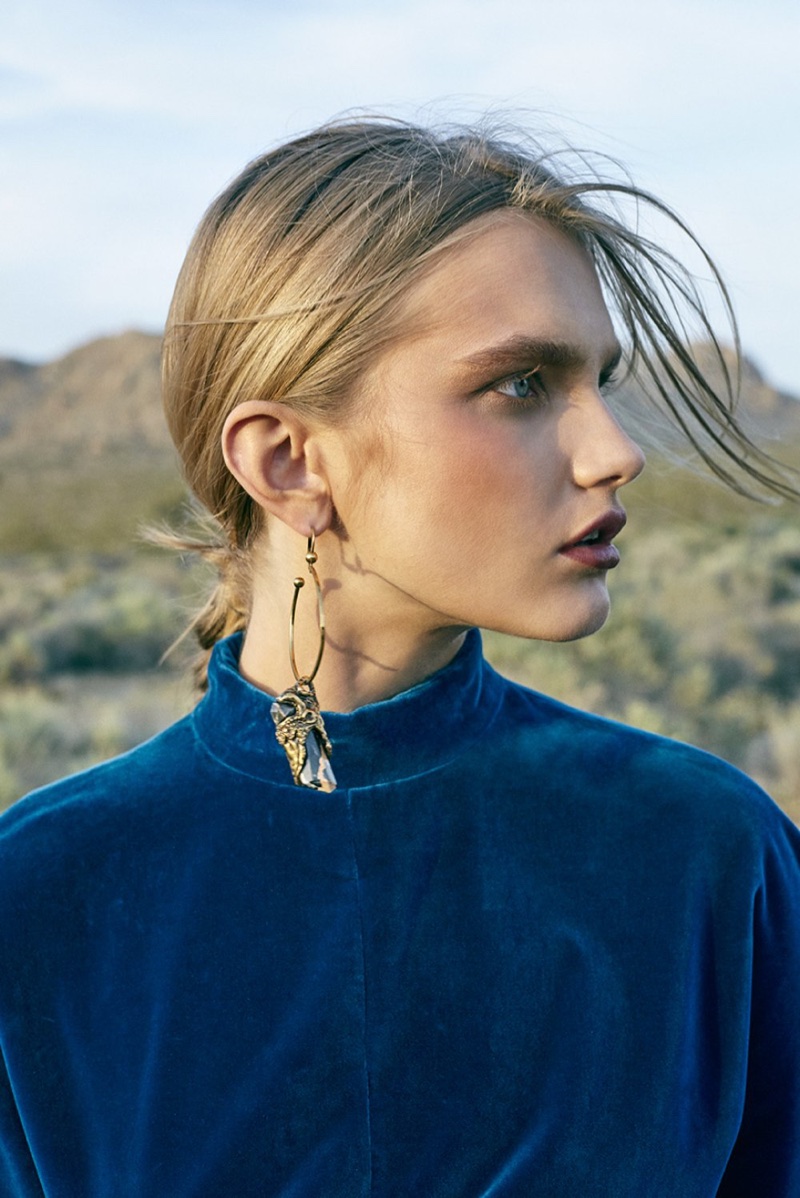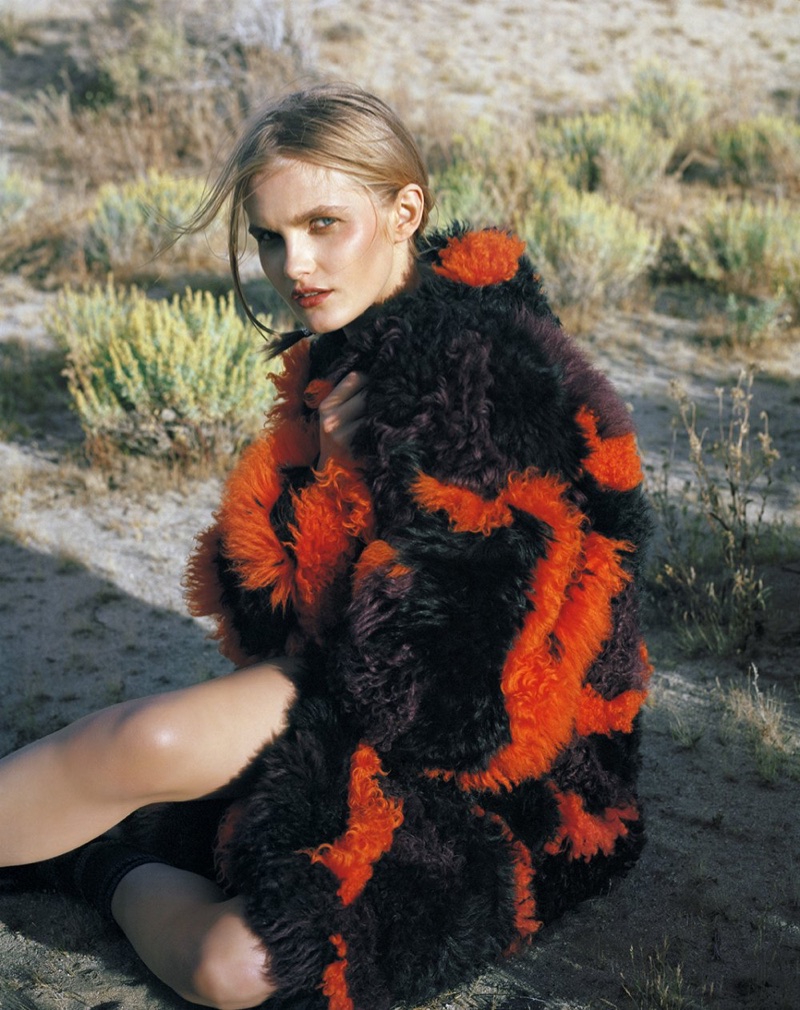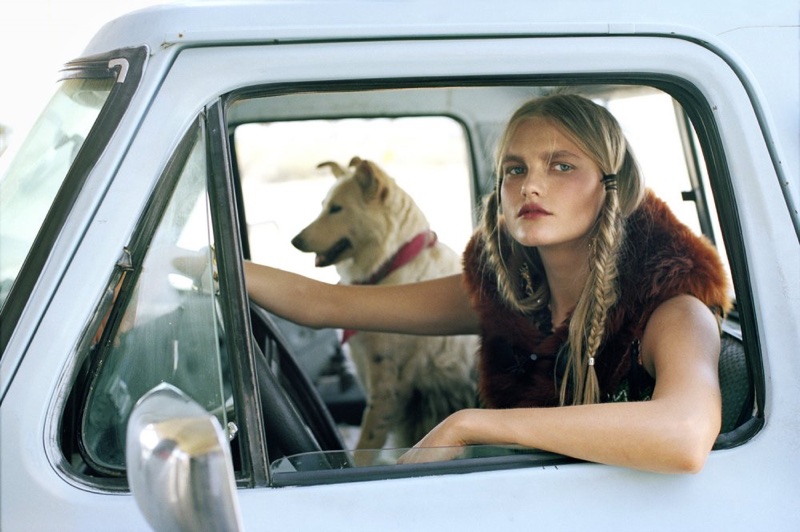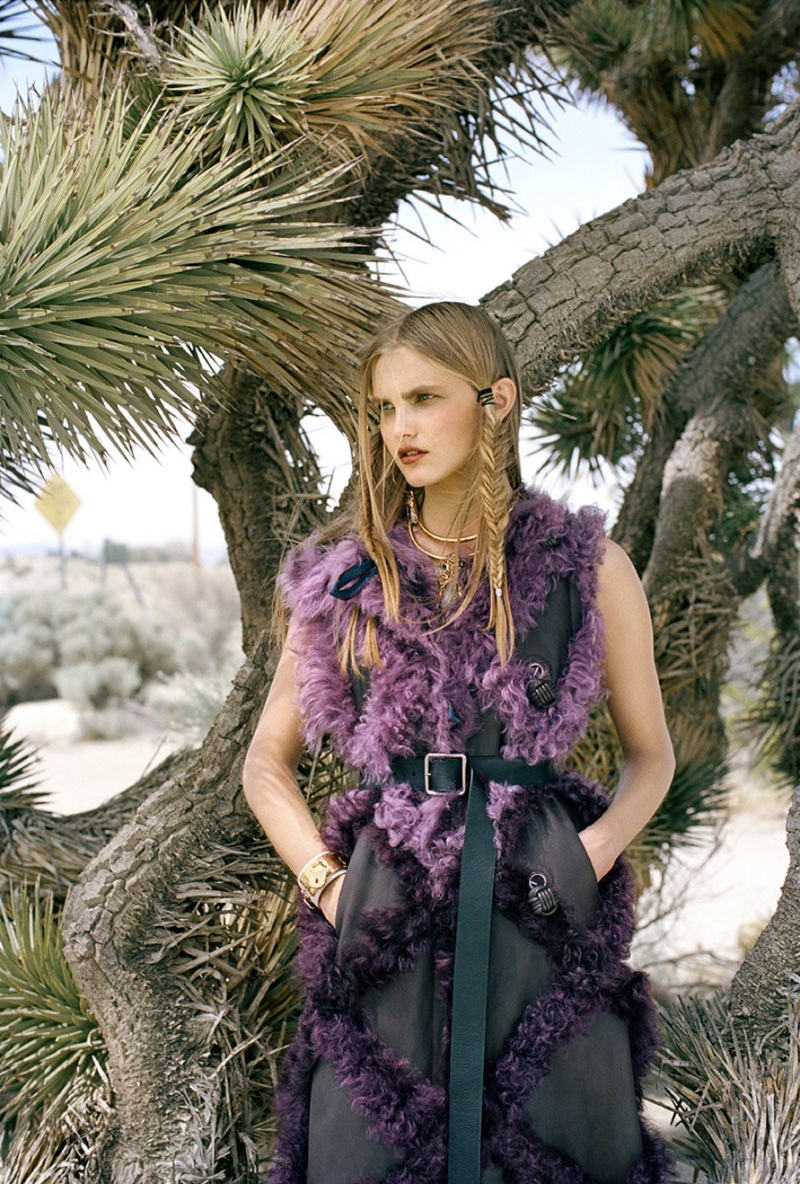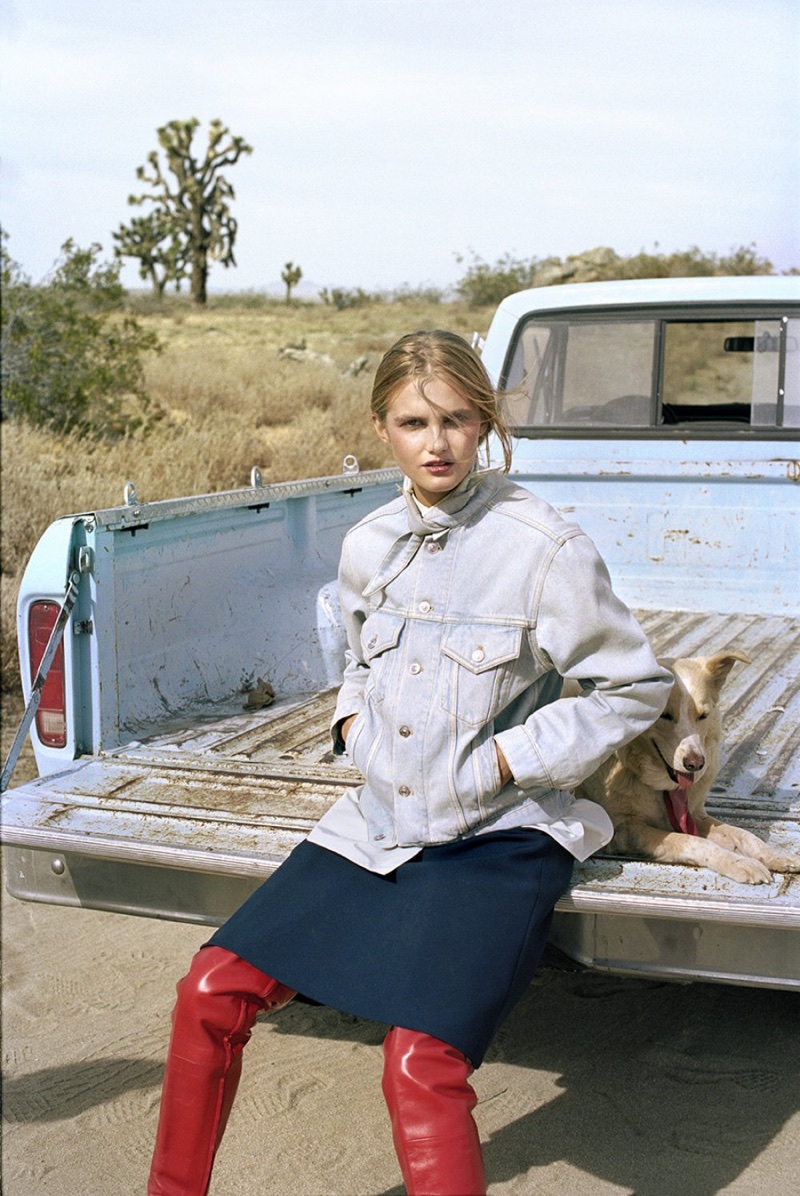 comnum(0) tbcount(0) tbcount(9)
Categories:
Fashion
Rising stars Estella Boersma and Jessie Bloemendaal live the simple life in the pages of Vogue Japan's September 2017 issue. Lensed by Giampaolo Sgura, the pair enjoy time in the countryside for an editorial called, 'Queen for a Day'. Stylist Paul Cavaco dresses Estella and Jessie in a mix of utilitarian denim, wool coats and printed headscarves. The duo wears the designs of Louis Vuitton, Balenciaga, Calvin Klein Jeans and more.
comnum(0) tbcount(0) tbcount(37)
Categories:
Louis Vuitton
IMAGE: LOUIS VUITON
If there's one thing to know about Louis Vuitton, they aren't shy when it comes to monograms, especially since it forms the foundation of most of their bags, SLGs and accessories. And if there's one other thing that LV is great at, it is the sheer quantity of new designs/styles that come out every month, including the duo that will be covered here today, the Popincourt and the Tournelle.
And while they aren't exactly 'fresh off the boat', they are rather new, with the Popincourt a modern remake of another style that existed previously. Made rectangular like a briefcase but styled in a way that the ladies can appreciate, the Popincourt comes in 2 sizes and a variety of leather trims, each more colourful than the last. Measuring some 32 cm by 21 cm, the Popincourt PM comes trimmed in Marine, Raisin, Red and Taupe Glace, all of which contrast well against its coated canvas body.
On the exterior, you'll find a zippered pocket that's perfect for travel as it comes attached with a padlock so that you might lock the contents within away safely (though honestly, I doubt anyone will actually use it for that purpose). Additionally, there are two large pockets for your documents within, along with 2 patch pockets. Big on function and easy on the eye, this is one that works as an everyday tote for work (thanks to an additional strap that's also removable), or when you need something compact (yet sturdy) on your next flight out.
IMAGE: LOUIS VUITON
Next, we move on to the Tournelle PM. Yes, the bag does come in 2 sizes as well, but the one in PM is simply cuter. Proportionally adorable, the classic trapezoid shape is actually inverted; the top part is wider and allows for a roomier (and easier) opening to reach into. Finished with a pair of short handles and an extra long strap, you can wear the 35 cm by 26 cm bag most any way you choose, with trim colours like Brown, Cerise and Noir to pick from.
Both bags have arrived on our shores and are priced at SGD3350 and SGD2760 respectively for the Popincourt PM and the Tournelle PM. In other words, it's time to head on down to check them out before they are gone, because these days, they do go pretty fast. And if the size/style fits, well, you know the drill.
comnum(0) tbcount(0) tbcount(32)
Categories:
Fashion
Oily skin has tortured many of us throughout our entire lives, especially those poor souls who live in hot and humid climates. One of the biggest issues with oily skin is that makeup does not stay no matter how much product we put on our faces. But fear not ladies, by using some of the best oily skin products and a few tips from the experts, we have finally cracked the code of how to make sure your makeup lasts and making sure that you do not break out.
PREPARATION
The best way to make makeup last on oily skin is not by slathering too much of it on your face, it is mainly the preparations you do to for it to keep you looking gorgeous. Start off with toning your face. Toning removes any oily residue and dirt you have on your face. Then use a moisturizer, preferably one that is designed for oily skin so you don't lose any essential oils. Next, use a good primer on your face. The best kind of primer would be a matte one, but if you want a dewy look then a liquid one is fine as well.
TYPES OF PRODUCTS
You want all your products to give a matte finish, this includes the foundation and lipstick especially since the glossy kind wears off easily. Although it is best to use a long lasting primer and makeup fixer on dewy foundation; especially if you have fine lines on your face where the foundation will set and make you look aged and tired. Also remember that high end products work better than drugstore products, and are better for your skin as well.
Try to keep your makeup on the lighter and more natural side whenever you can. Remember that most people with oily skin also suffer from acne, and too much makeup or pigments can make your acne on your face flare up more easily. Other than that, try to use a sponge or a brush for all the makeup you use and avoid using your fingers on your face since that will provide the best kind of coverage. Lastly, use waterproof formulas for whatever you can find since water-based makeup can never last as long as waterproof makeup no matter how much you try.
FINISHING
When you are done applying all your makeup, take a powder brush and go over your entire face with a translucent face powder which will absorb excessive oil from your face and make your makeup look a bit more subtle and more natural.
Invest in a good makeup fixing spray and use it after you are done with applying the rest of your makeup every time. Fixing sprays come in dewy and matte formulas and you can buy them according to however you want your final look to turn out.
Lastly, try to avoid eating oily foods so your lipstick stays on and if you can help it, avoid staying outdoors too long as well, especially during the summertime.
comnum(0) tbcount(0) tbcount(30)
Categories:
Other Brands
Presenting the Fall Winter 2017 Ad Campaign, which a sneak peek on the newest handbags for the Fall Winter 2017 Collection Act 2. So what can we expect huh?
Two large handbags
Well, we will have brand-new backpacks, which looks very soft. It feels like the same material as Prada's Tessuto Bomber Bag. And oh yes, CHANEL's logo will be printed on the backpack in large size.
Besides the new backpack, we will also be expecting an oversized duffle bag. This duffle is very similar to the backpack described above. It also features the oversized Chanel logo. And it does come with a handle and long shoulder strap.
Pop of color clutches
What's more? Expect these clutches to arrive very soon. Designed with front leather strap closure, it comes in shiny silver or in multi-pops-of-colors. They look delicious, but do they also come with a shoulder strap?
Pharrel wear Chanel Chain Around Phone Holder
This last topic is less of a 'Fall and Winter 2017 bag release' article and more of a news article. Anyways, looks what Pharell is wearing? Last time he was spotted carrying the latest classic Gabrielle Shoulder Bag for Chanel. It was like: 'Look, the Gabrielle Bag is also for men'. And now we have spotted him carrying Chanel Chain Around Phone Holder from the Fall Winter 2016 Collection. So what do you think? Does Chanel looks good on men?
Tags: Chanel
comnum(0) tbcount(0) tbcount(29)
Categories:
Fashion
Jac Jagaciak appears on the July 2017 cover of Harper's Bazaar Turkey. Photographed by Tom Schirmacher, the Polish beauty poses in a feather embroidered top and pants from Delpozo. Inside the magazine, Jac embraces minimal looks selected by stylist Sarah Gore Reeves. From swimsuits to outerwear, the Oliver Peoples face shines in the designs of Celine, Jil Sander, Marc Jacobs and more.
Categories

New Posts

Hot Posts

Tag Cloud